Data Report 2011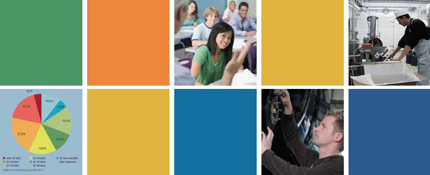 Facts and Analyses accompanying the Federal Report on Vocational Education and Training
The 2011 Data Report to accompany the Report on Vocational Education and Training is the third such report to be issued by the Federal Institute for Vocational Education and Training. It includes comprehensive information on and analyses of initial and continuing vocational education and training, provides a summary of Federal Government and federal state VET funding programmes and also covers international indicators and benchmarks.
The main thematic focus of this year's Data Report is "Permeability between vocational education and training and academic higher education – status and perspectives".
VET Data Report Germany 2011
This English version gives a selection of the main findings.
The full text of the report in German as well as additional information is available on the Internet portal: Data Report 2011 (DE)