Data Report 2009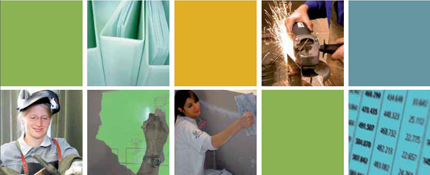 Facts and Analyses accompanying the Federal Report on Vocational Education and Training
The Data Report of the Federal Institute for Vocational Education and Training (BIBB) supplements the Report on Vocational Education and Training issued by the Federal Ministry of Education and Research. The BIBB Data Report offers detailed information and analyses on the development of vocational education and training in Germany.
The first two sections present key indicators on vocational training (Section A) and continuing vocational training (Section B) and show ther development over time. The focal subject of this year's report is Training Modules (Section C). Developments in European and international VET collaboration are the focus of Section D.
The full text of the report in German as well as additional information is available on the Internet portal: Data Report 2009 (DE)
The VET Data Report 2009 is only in German available, but an English version containing a selection of the main findings from the Data Report is available starting with issue 2010.